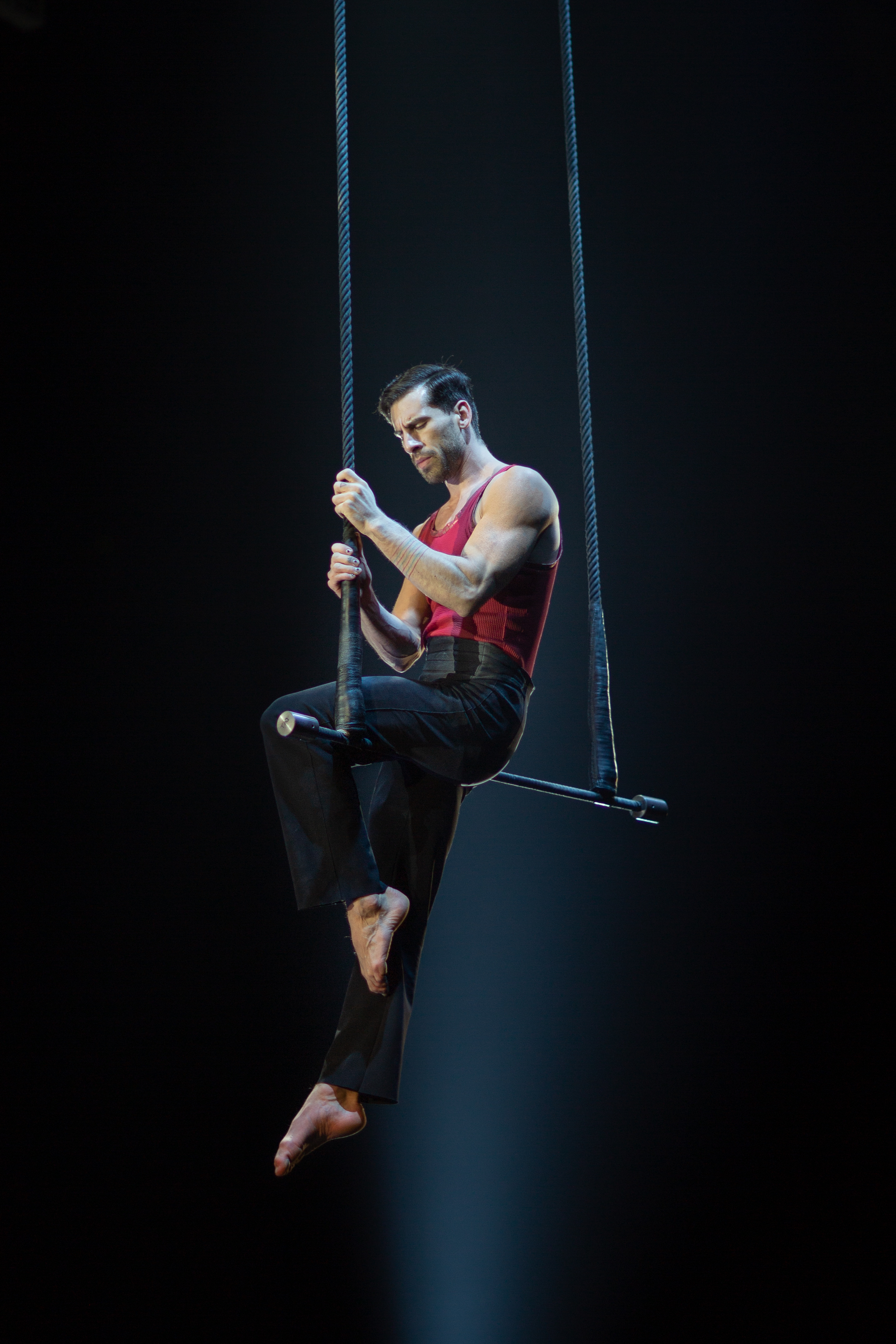 THOMAS EVANS is a multidisciplinary circus artist, performer, and coach.

Hailing from Seattle, Washington, he has his roots in gymnastics and diving. After high school he attended L'Ecole de Cirque de Quebec where he studied acrobatics and handbalancing before joining Cirque du Soleil. Since then his work evolved to duo trapeze, most notably with Justin Sullivan in Duo XY, and Audrey Labeau, respectively.

Throughout his 17 year career as a performer and creator, his involvement with Cirque du Soleil spanned 4 different shows across 8 years. Throughout this time, he has been a part of numerous act creations both in personal work and with large companies. His notable duo trapeze work includes a Bronze Medal at Cirque de Demain in Paris in 2013, as well as the Burguscircus Award, Kobzov Circus Award, Image Award from the 2018 Festival International del Circ Elefant d'Or in Girona, Spain with Audrey Labeau.

Thomas holds a Bachelors of Arts in Communications as well as a Certificate in Organizational Leadership. He has experience in fashion P.R., communications, studio/office management, casting, and circus production.

Thomas is currently based in Berlin, Germany.
---